Welcome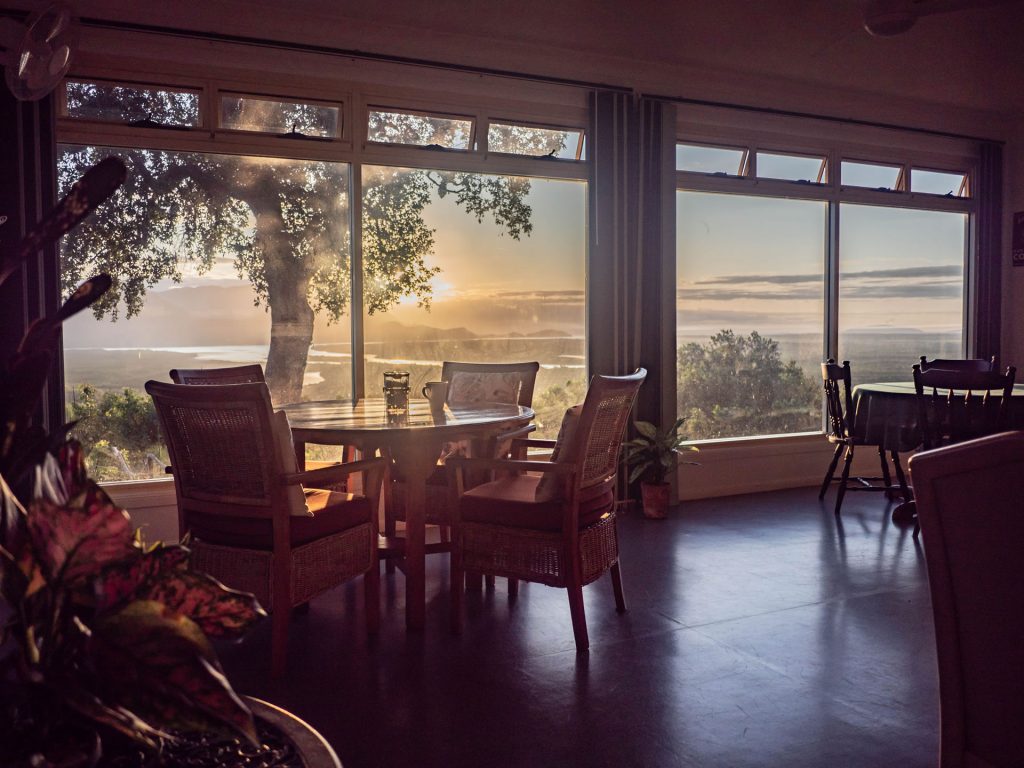 Welcome…
Are you travelling through the region or staying awhile for the fishing and wildlife? Looking for Hinchinbrook Accommodation?
Whatever brought you past our door you will always find a welcome at Vista Hinchinbrook.
The view…
Being perched high on the Cardwell Range opens up a view of Hinchinbrook Island and channel to the north, where the tragedy of the Texas Terror unfolded. To the east, whilst looking out to the Coral Sea, the whole Palm Island group rolls south along the coastline. The Lucinda Jetty sugar loading facility juts out to sea, along its almost 6km form, making it the longest in the southern hemisphere.
In between all this lays the Hinchinbrook Channel (Bolan Milbirmi) which is also protected under the Great Barrier Reef World Heritage Area.
The surrounds…
The Hinchinbrook Way lends itself to some of Queensland best fishing grounds, whether it be the reef for succulent coral trout or the famous Hinchinbrook Channel for it's acclaimed barramundi and mud crabs. Local charters available. Maybe take in the local waterfalls and swimming holes, or trek through a national park rainforest.
Bed & Breakfast
Conveniently situated between Townsville 1.5 hours and Cairns 2 hours, opens itself up for an overnight stay.
However once here you may be tempted to stay longer to explore the Hinchinbrook Way and all it has to offer, including Wallaman Falls, Australia's highest single drop waterfall.
Wedding & Event Venue
You have a Birthday, Baby Shower, Wedding or Engagement Party coming up?
Whatever you want to celebrate, we have the perfect VENUE for YOU!
Our new spacious Deck with breathtaking views over Hinchinbrook Island and beautiful garden are the perfect setup to make your Event a success